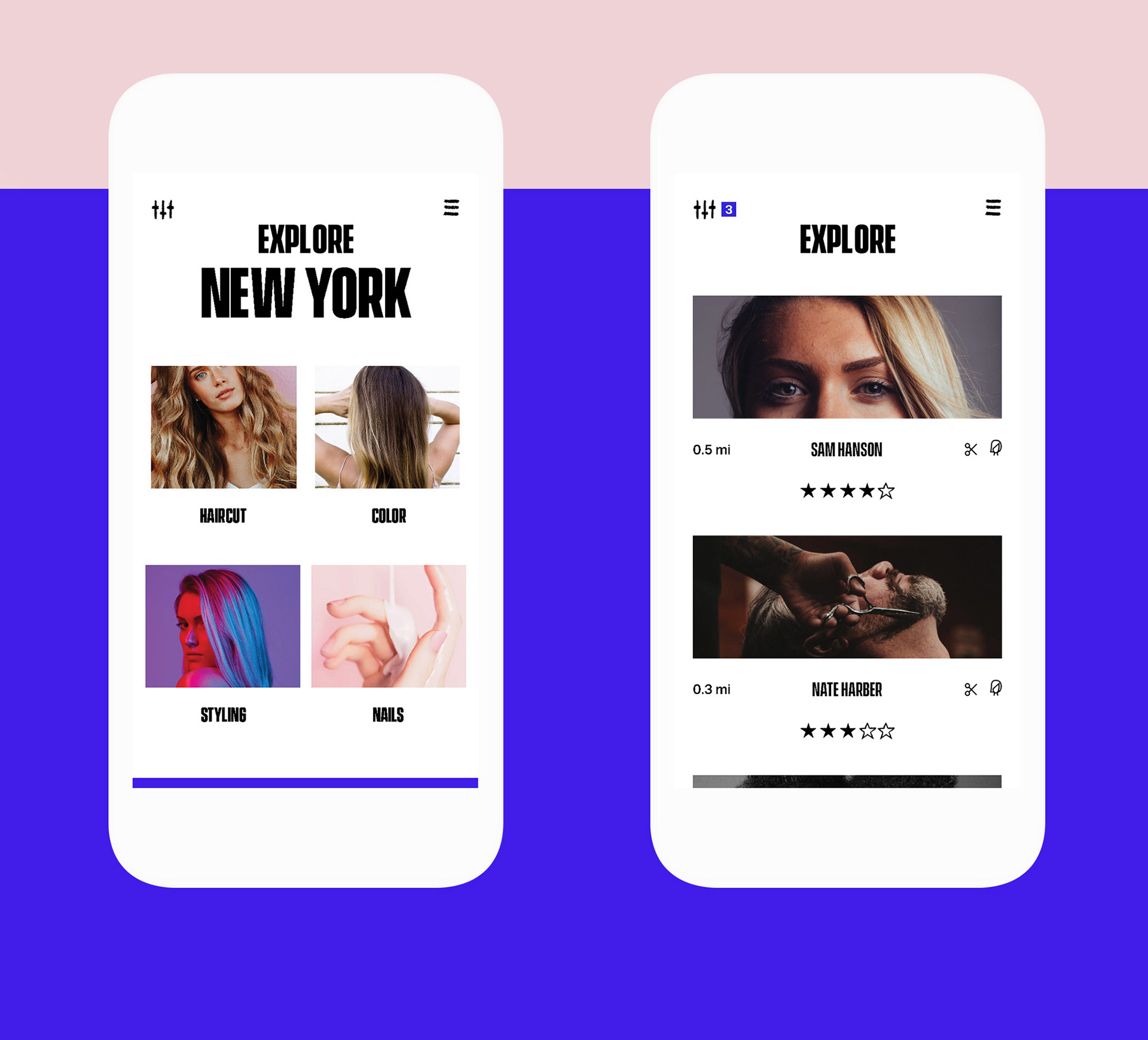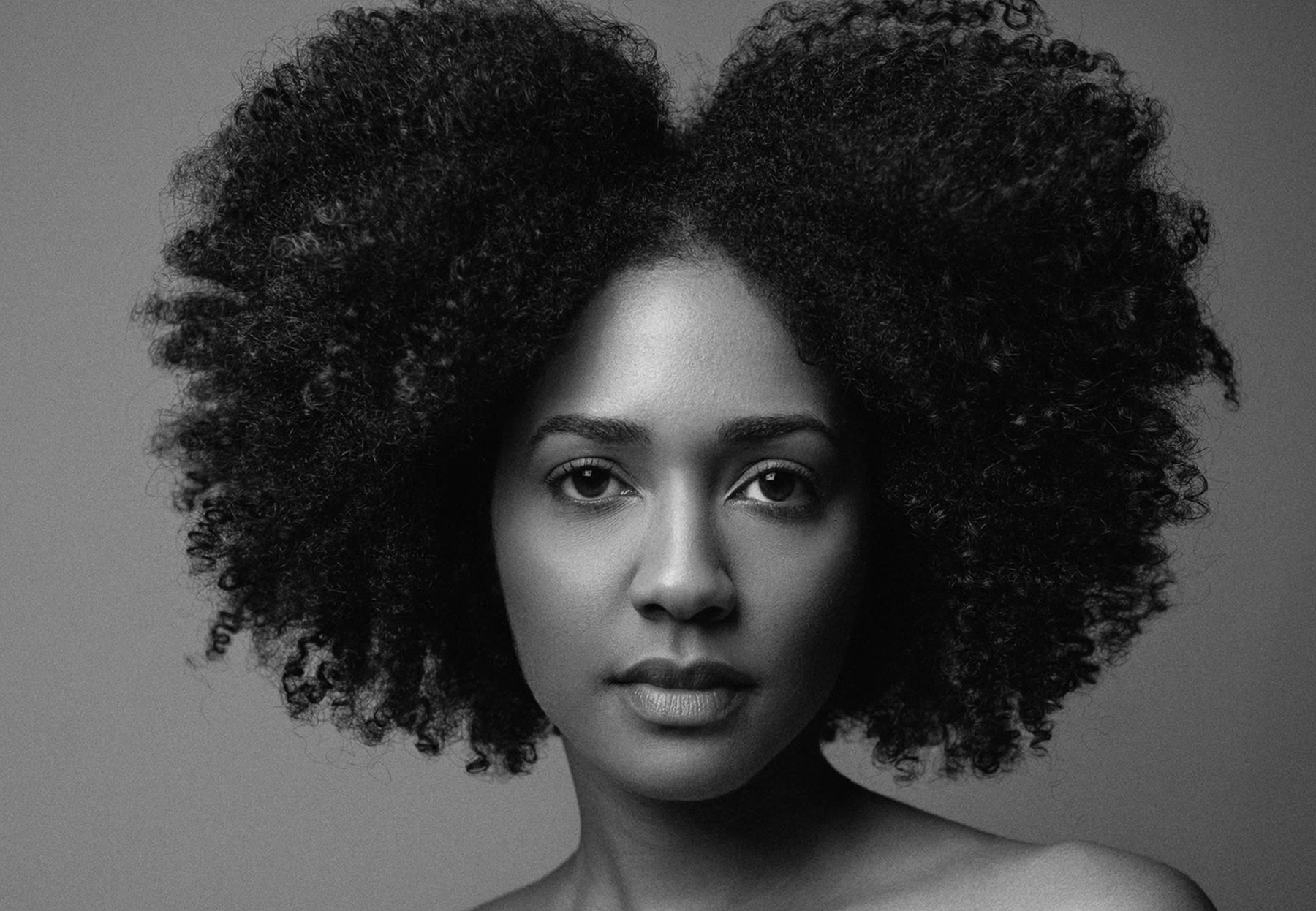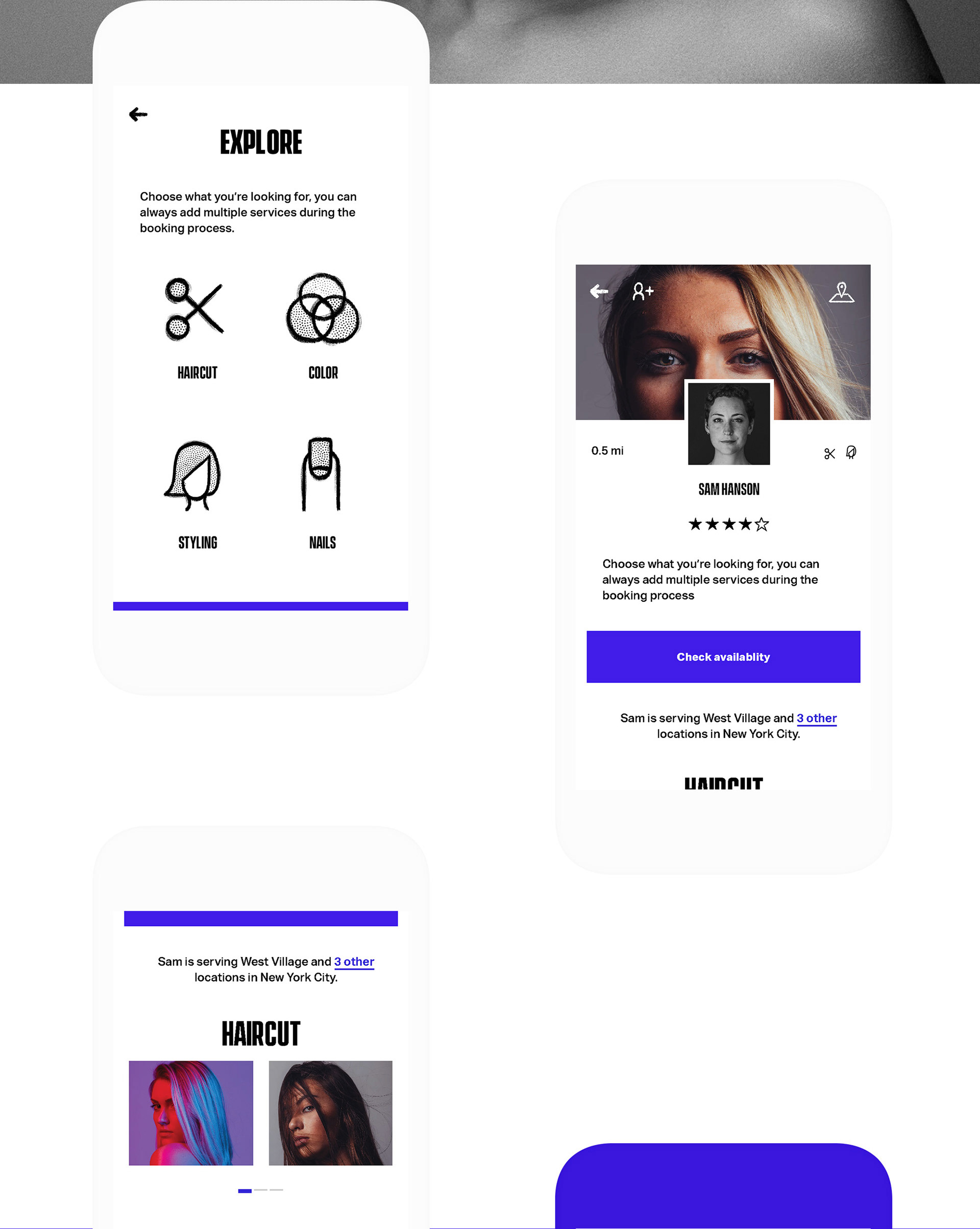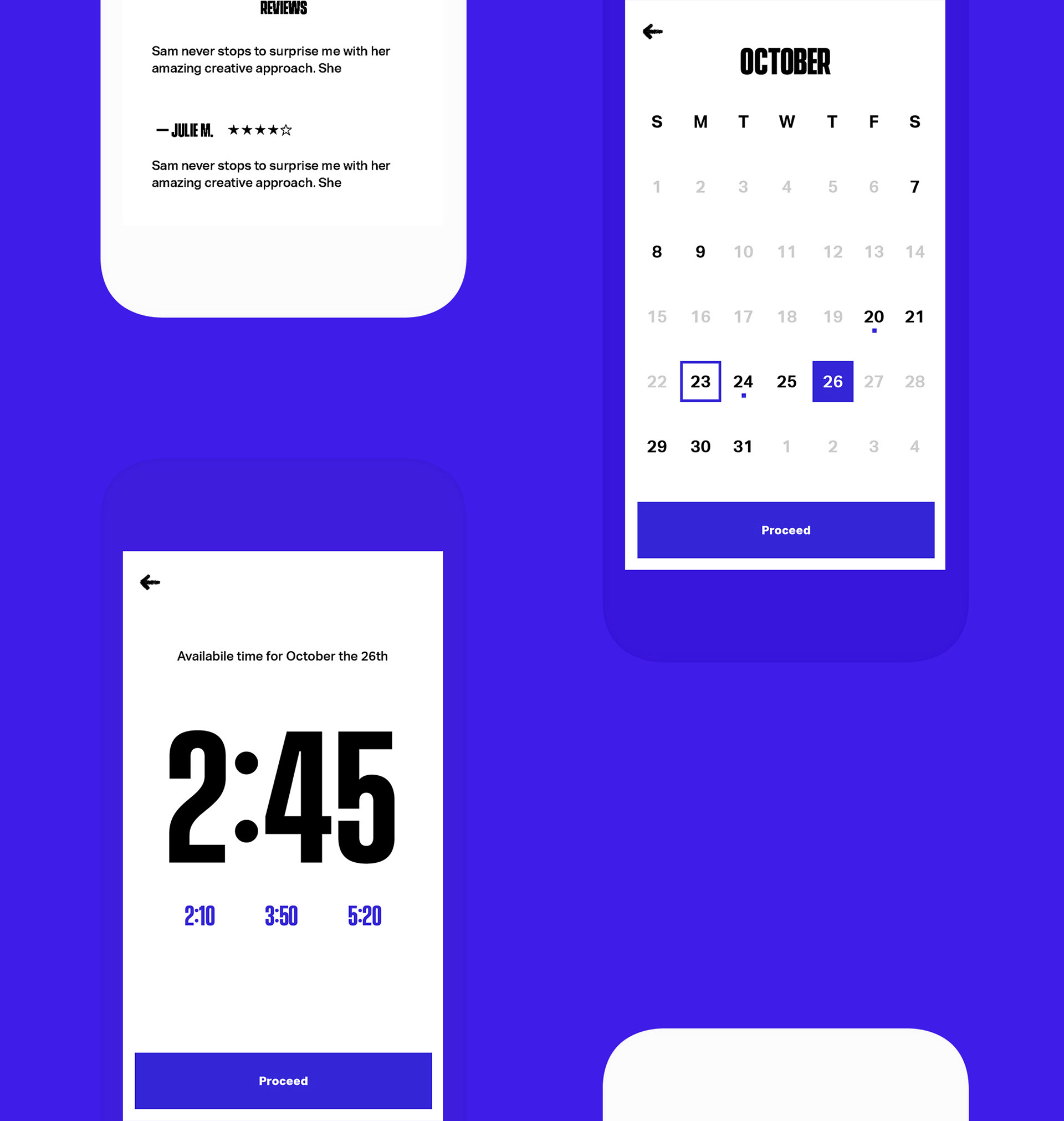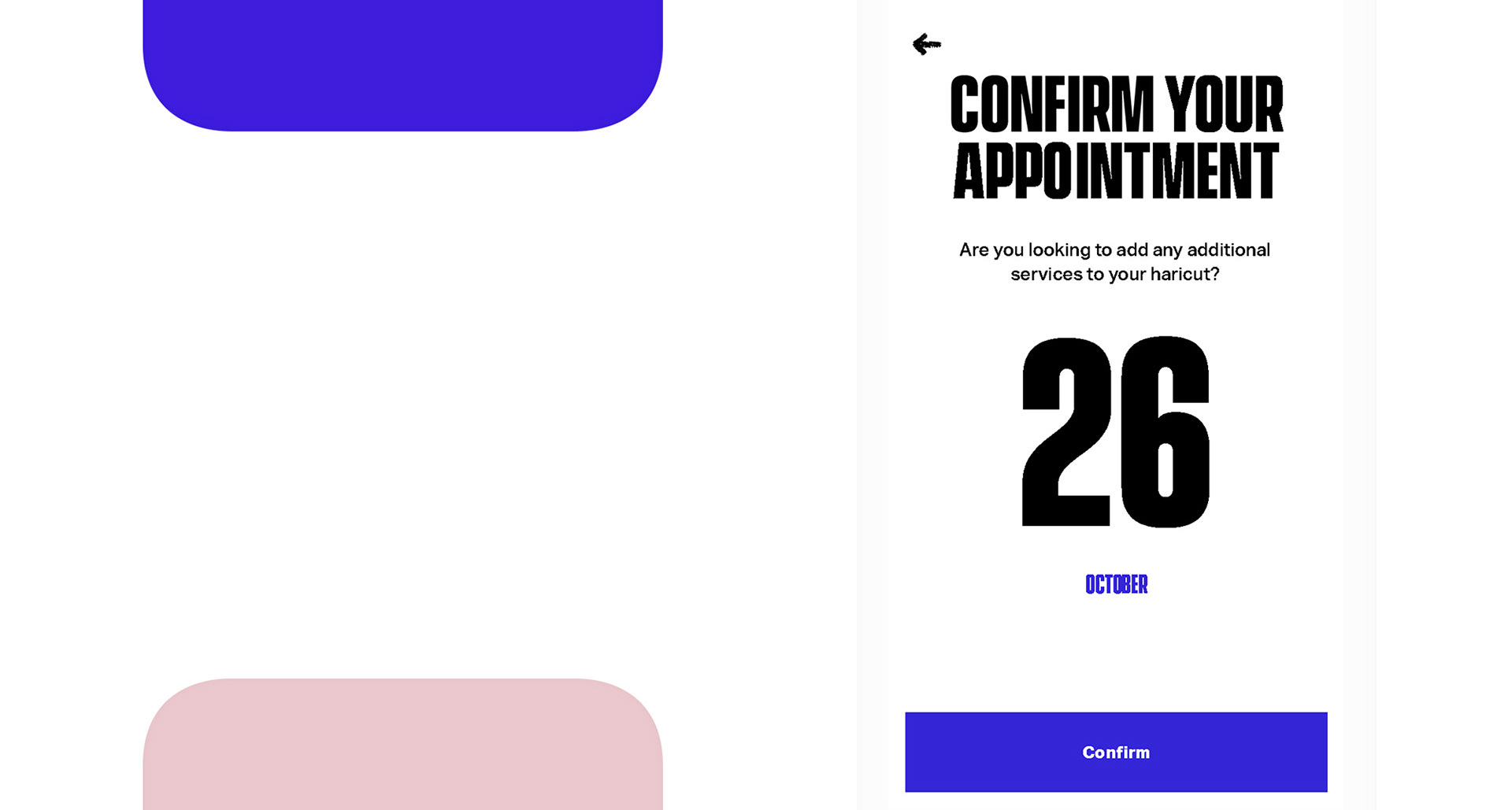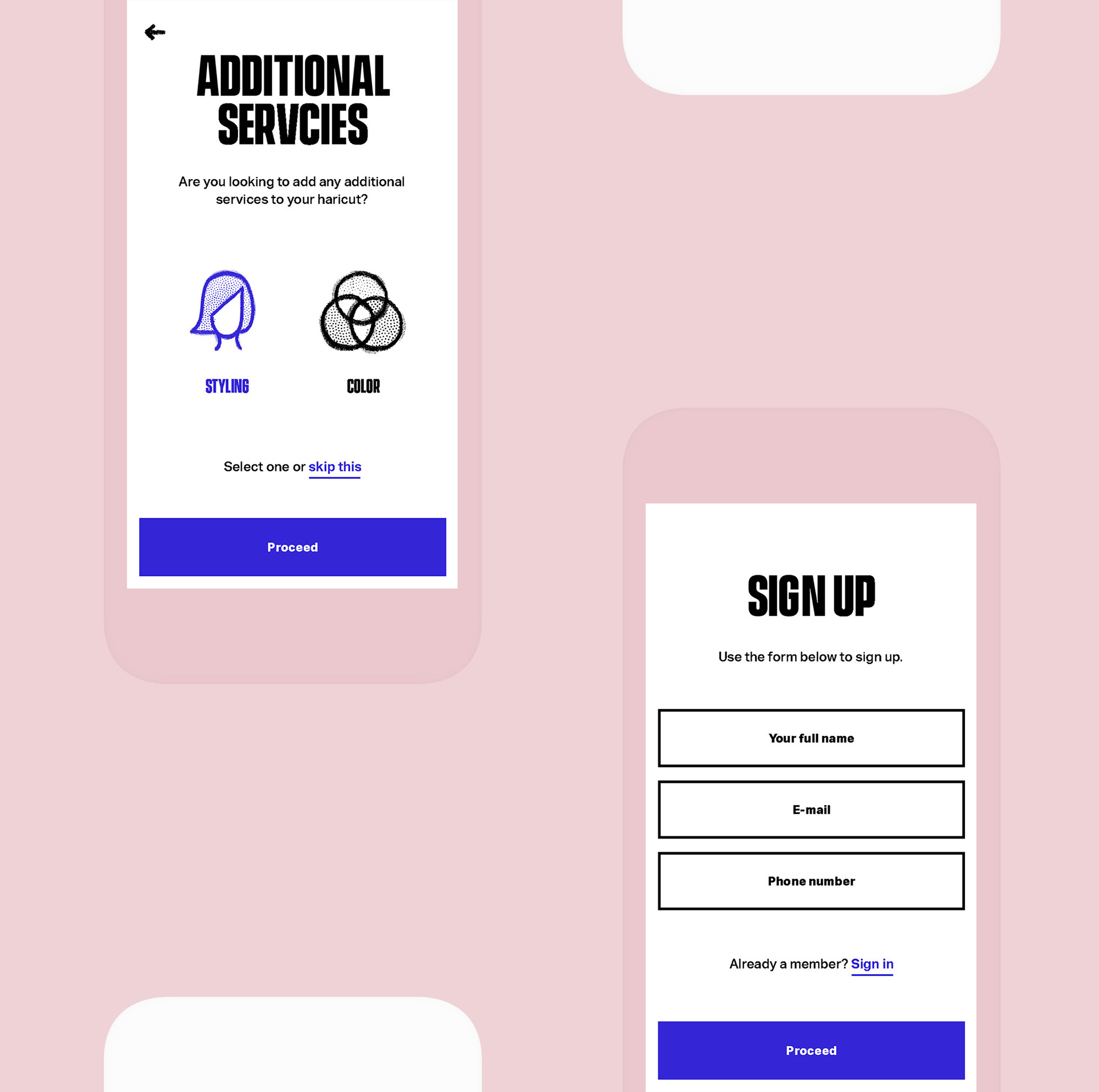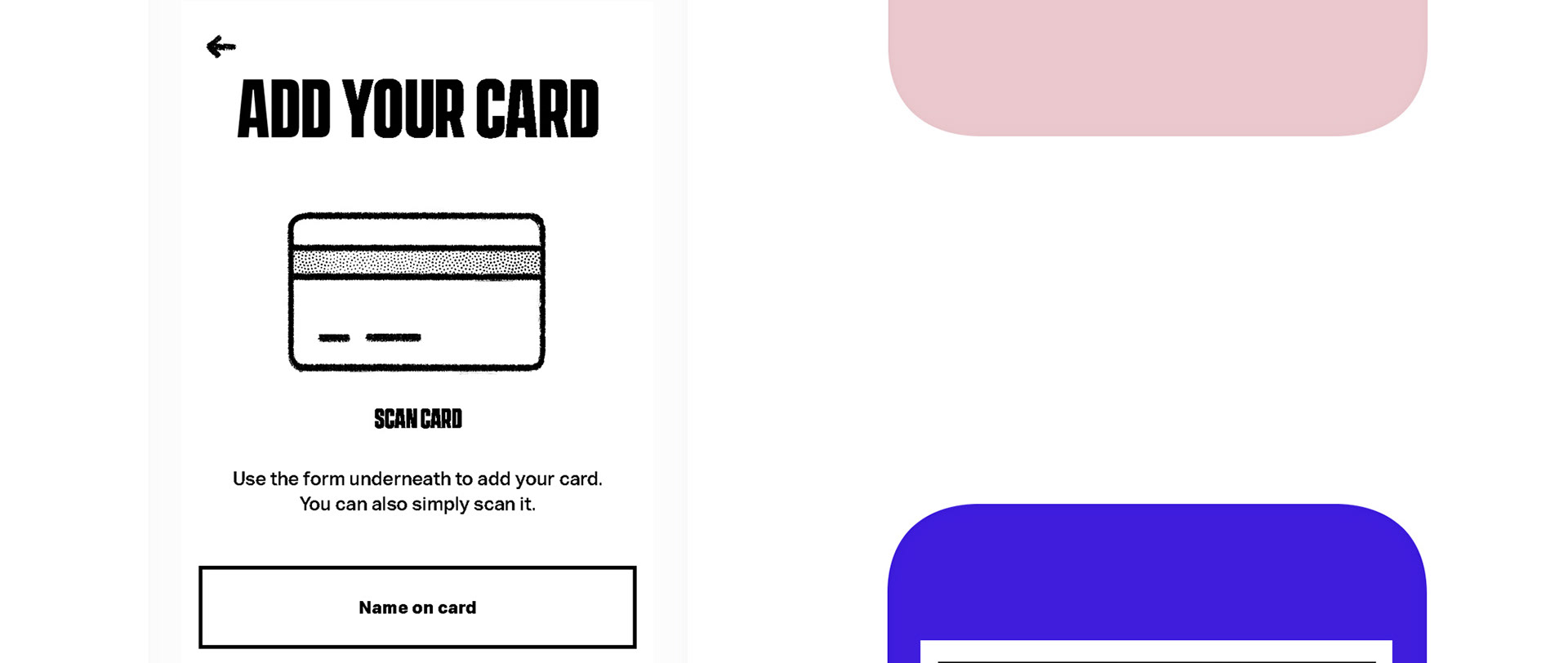 We were invited by the Adobe Creative Cloud team to a 3-day Behance live stream in San Fransisco with the wonderful host

Michael Chaize

last October. This presentation present the work we were jamming on together during our 6 hours of airtime.
We focused on creating a mobile application containing beauty services covering the surface for both genders. The idea of the app was to allow the user to follow a specific stylist, barber or make-up artist, exposing their schedule and portfolio for an easy to discover track record. The app also allows users to give feedback specifically on the provider's services, both eliminating the versatility of feedback given to an establishment and not an individual, but also the frustrating element of losing awareness of where your preferred provider is localized on daily basis.
Please find all our replays from the streams below. You can also poke around in our XD source file which is up for grabs

here

. We use two typefaces that you can sync from Typekit: Nimbus Sans and Aktiv Grotesk.  
Cover photography source: Unsplash.com
Photographers:

Ralph Evans

, Pablo Charnas, Karina Carvalho and Seth Doyle.